10 Reasons to Book a Spa Break Today
1. Life's stressful – it's time to relax
There's no denying modern life is stressful –
We're working harder and longer than ever before, and it doesn't end there. At home, there are financial worries, concerns about the kids' future, and the 24-hour bad-news cycle. From the impossible report that should have been on your manager's desk by Tuesday, to the looming threats of global warming and superintelligent, vengeful robots – it can seem like there's never been more to stress over.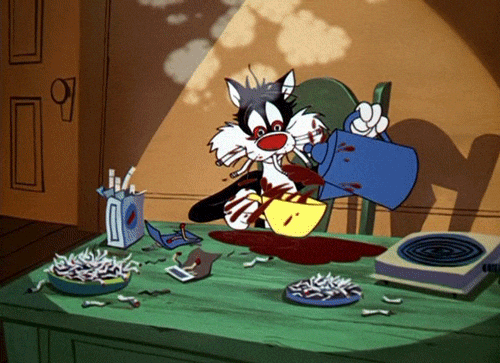 But let's not get carried away.
Sure, things might appear bad (and, of course, sometimes they are), but stressing about them rarely helps. Wringing your hands over it won't get that report finished – nor will it cool the planet or prevent your smart toaster from one day declaring itself supreme leader of the household.
No, what you need is time out to relax and regain a healthy sense of perspective.
Of course, there are plenty of ways to incorporate a moment's me time into your daily routine, but – for terminal worriers – a restful spa break is just what the doctor ordered. It's a chance to escape the responsibilities of your demanding day-to-day and leave the world's troubles at the door – to relax, recalibrate, and rediscover your happy place.
Afterwards, you'll return to real life with renewed vim and vigour – ready to face the day, whatever stresses it may bring.
2. There are loads of proven health benefits
While we're on the subject of stress – did you know how bad it can be for your health?
Excessive stress not only affects our mental wellbeing – it causes wear and tear on the body too, which can result in headaches, muscle tension and sleep problems. Worse still, chronic stress is thought to increase your risk of heart disease by raising blood pressure and hormone levels.
Many of the things we do to cope with stress also have serious health implications. Overeating, smoking or drinking more alcohol, for example, may help us to temporarily manage stress – but they're all bad for our physical wellbeing in the long run.
Anything that reduces stress, therefore, will clearly benefit our health – and, as we've discussed, there are few better ways of reducing stress than a spa break.
But the health benefits don't end there.
Today, spas offer an incredible range of beneficial treatments designed to target all areas of the body. Just take massage, for example. Not only does a good massage relieve stress and promote muscle relaxation – it can also improve circulation and strengthen the body's immune system.
There's more too –
Salt cave therapies improve respiration, acupuncture treats joint pain and migraines, and fitness classes help you shift those extra pounds. We could go on.
In short, however, spa breaks are good for you – so don't risk your health another minute!
3. Feel good about yourself
Thus far, we've established that a spa break will leave you feeling great on the inside.
But, as we all know, a spot of pampering does wonders for our outward appearance too – which, in turn, makes us feel even better inside!
Yes, everyone needs a confidence boost sometimes – and, happily, there's a variety of spa beauty treatments to help you love the way you look. From luxurious, skin-nourishing facials, conditioning hand treatments and pedicures; to brow styling, pre-holiday spray tans and waxing – there are plenty of ways to feel like your very best self on a spa break!
Has your self-esteem taken a recent knock? Does it seem like ages since you treated yourself? Perhaps you've a special occasion coming up – the kind where you want to look and feel your absolute best. Maybe your mate's split up with that good-for-nothing Darren again and needs reminding of the fabulous, fierce, one-in-a-million queen she is!
Beauty may only be skin deep, but confidence radiates from within – and, whatever your reasons, a trip to the spa could be just the pick-me-up you need.
4. Get offline
Do you remember when the internet wasn't a thing?
Vaguely.
What did we do with ourselves all day?
Naturally, if you're reading this article, you're doing it online (unless some kind, hint-dropping soul has printed a copy for you). You've probably been clicking and scrolling for a while now. Chances are you spend quite a lot of time clicking and scrolling these days.
Not that we're in any position to judge. Our phones are the first thing we reach for every morning and the last thing we see before bed. We've been known to break out in a cold sweat whenever 4G signal drops below two bars.
Obviously, there are advantages to this connected, online world we live in – but it clearly has its drawbacks too. Whether it's the constant temptation to check social media, or the work emails that rudely interrupt family downtime – we all find it harder to switch off.
All the more reason to book a spa day or spa weekend!
Think of it as a holiday from cyberspace. Turn off your phone, swim a few lengths, lounge on a terrace overlooking manicured lawns – and simply 'be' in the here and now.
Who knows, you might find it liberating.
(There's probably Wi-Fi if you don't)
5. Get outdoors
If you're anything like us, you spend most of your days indoors. Sat at a desk, in front of the tele, in the pub…
Our sedentary, indoor lifestyle has left us beady-eyed and feeble, with a complexion like Dracula and a similar distaste for bright lights.
We should get outside more.
Trouble is, you're not always in the mood for a six-hour mountain bike ride or rain-soaked hike. At least, we're not. We're made of softer stuff.
No, we'll take a relaxing spa break over that 20-mile trail run any day – but that's not to say we won't get our dose of Vitamin D.
Many of the UK's best spas and spa hotels are set within acres of stunning grounds that're just waiting to be explored at your own leisurely pace. Take a stroll along the riverbank, play a game of croquet on the lawn; smell the flowers, hear the birds sing and the leaves rustle underfoot. Otherwise, simply soak up some sun from the terrace with a glass of bubbly close to hand.
Now, that sounds like our idea of outdoorsy fun!
6. Enjoy amazing food & drink
We're midway through our list, and I don't know about you, but all this rambling works up quite the appetite. As it often does, our mind has wandered to food – which conveniently brings us onto yet another reason to book a spa break today.
That's right, your retreat wouldn't be complete without a bite to eat – and, fortunately, spas are putting more and more effort towards improving this part of your stay. Whether that means catering to a wider variety of dietary requirements, ensuring all meals are nutritionally balanced and healthy, or adding a touch more indulgence to a little bit of what you fancy – spas increasingly look to their chefs to enhance the visitor experience.
So, why not take advantage of the delicious choices on offer? Shuffle to the café post-sauna and enjoy a virtuous superfood salad, or a naughty-but-nice afternoon tea. Savour expertly prepared local produce and bold, exotic flavours – perhaps alongside a glass of wine or an activated charcoal and spirulina algae smoothie (yum!).
Pretty enticing, eh?
We'll call that lunch…
7. Romance in the air
Ah, l'amour.
Maybe it's our three-martini lunch talking, but we've suddenly come over all lovey-dovey. It's times like these we wish we had someone special to share a romantic spa break for two with.
I mean, what could be more perfect than a weekend's pampering with your one and only? Working up a sweat together in the gym, getting steamy in the steam room, returning to your deluxe suite and… err, well, you get the picture.
If you've a special anniversary or birthday coming up, spa and beauty vouchers make thoughtful gifts for long-suffering wives and husbands, girlfriends and boyfriends. Some spas will even turn up the swoon factor with champagne, chocolate-dipped strawberries, and artfully-strewn rose petals!
Over the years, life can take its toll on a relationship, and it's easy to lose sight of the reasons you first fell in love. So, take a breather from your respective routines, leave the kids at Mum and Dad's, forget all the petty squabbles of friends and neighbours – and devote some time to you.
Trust us, you won't regret it.
Couples that spa together are together – forever!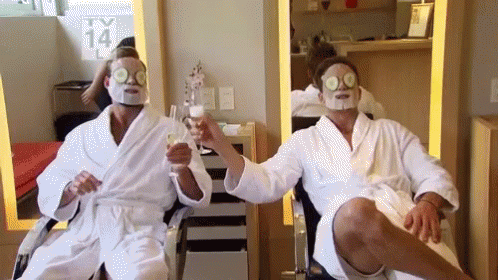 8. The world's best spas on your doorstep
The UK is home to some of the world's very best spas, so you needn't travel far to find one. Sure, we'd all love a chance to visit a luxury Ayurveda retreat in Kerala, or an alpine wellness clinic in Switzerland – but, really, we're all about the staycation here!
There's a proud history of spa-ing in Britain, beginning with the bath-loving Romans and continuing throughout the Elizabethan, Stuart, Georgian and Victorian periods. For centuries, Brits have travelled to soak in the healing spring waters of town's like Bath, Buxton, Royal Tunbridge Wells and Cheltenham – following the lead of monarchs, great thinkers and writers of the day.
Although the 20th century brought about a drop in the number of spa visitors, the turn of the next one saw a huge revival. Today, there are hundreds of world-class spas across the country, and our enthusiasm for spa-ing has never been higher.
From the most stylish London skyscraper to the grandest Scottish estate, you'll find UK spa breaks to sooth the mind, body and soul. Explore some of the best, here, or visit Experience Days' Spa and Beauty section to discover one that's near you.
---
Of all the UK's fabulous spas and spa hotels, few names are as revered as Champneys.
This pioneering health club's journey began in 1925, when visionary naturopath Stanley Lief founded the Nature Cure Resort in Tring, Hertfordshire. Here, he promoted the idea of holistic health while offering patients osteopathic treatments and dietary advice.
These methods proved hugely popular, and people came from far and wide to get their fix. Such was their success, that Lief's influence can still be felt in modern medicine and practices.
He eventually sold his resort – renamed Champneys after the estate's former owner – in the 1950s, and it was acquired by the current owners in 2002. The Purdew family promptly brought their other spas under the Champneys banner.
Today, there are five stunning Champneys destinations – Tring, Forest Mere, Henlow, Springs & Eastwell Manor – plus several smaller city spas.
Stanley Lief's groundbreaking philosophy remains at the heart of everything Champneys does, as it continues his legacy of innovation. State-of-the-art facilities, including Tring's 400sqm Detox and Wellbeing Centre and Forest Mere's thermal poolside suite, plus the UK's largest selection of fitness classes and over 100 specialist treatments, make it one of the country's leading spa break resorts.
Sounds like your sort of place?
Learn more about Champneys, here, or head to Experience Days to purchase spa day gift vouchers now.
9. It's cheaper than you think
Okay, we know this one's a bit subjective – naturally, we don't know how expensive or affordable you expect a spa break to be. Nevertheless, in this section, we'll take aim at the preconception that spas are always prohibitively pricey.
For many of us, the thought of spending hundreds of pounds on something as 'frivolous' as a weekend's indulgence can seem extravagant. As we've discussed, however, health and wellbeing are important. Ultimately, you decide whether a spa break's worth the money – but you certainly shouldn't dismiss the idea offhand simply because it means spending on yourself.
No, just like a gym membership or your oh-so nutritious organic wholefoods, a spa break ought to be considered an investment in you. After all, stressed-out and run-down, you're no use to anyone!
'I get it', we hear you say. 'But how do I get the best value for money?'
Well, here are a few tips to bear in mind when booking your trip:
Many resorts will offer cheaper off-season/off-peak rates. If you're happy to visit outside of the most popular times, you'll probably get a better deal.

Some places will give group discount if you bring along a few friends.

Don't book anything before checking for online spa deals, offers and discounts.

SpaSeekers

,

Secret Escapes

&

SpaBreaks.com

are good places to start.

Sign up to spa mailing lists to receive the latest info and saving opportunities.

If you've paid for a spa day or overnight stay, make the most of it! Arrive early to enjoy full use of the pool, sauna, hot tub, and more.
Take our advice, and hopefully you'll find an affordable spa break that's perfect for you. Experience Days has a great range of pampering experiences, starting from under £50 – so where better place to begin your search?
Browse our selection, here.
10. Spa breaks make thoughtful gifts
Sure, our final reason may be a tad predictable – we're in the business of gift-giving, after all – but, hey, you've stuck with us this far.
Earlier, we suggested treating your other half to a romantic spa break – but why stop there?
Everyone could use some pampering from time to time, and spa vouchers make amazing gifts, whatever the occasion. Whether it's your ever-supportive mum, sporty sibling, or glamourous bestie – a spa break is the perfect way to show just how much you care.
And, of course, they'll want some company – so, go on, treat yourself while you're at it!